Products tagged with 'brake'
This a factory relined emergency brake band. We offer a number of different styles for Dodge trucks, Chrysler, Dodge, Plymouth and Desoto. Please call the office at 978-363-5407 to check availability.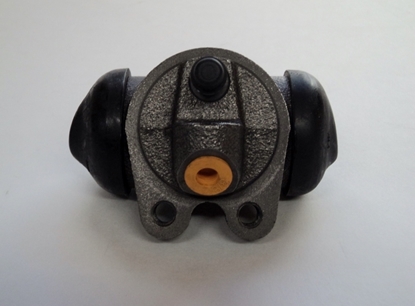 This is a brand new reproduction wheel cylinder for all Plymouth and Dodge Cars built between 1946 and 1956. This is also the correct cylinder for Chrysler and Desoto cars built between 1946 and 1955.
A brand new wheel cylinder for Dodge Trucks built between 1928 and 1958. This wheel cylinder also fits Chrysler, Dodge, Desoto and Plymouth Cars built from 1928 to 1938 most.